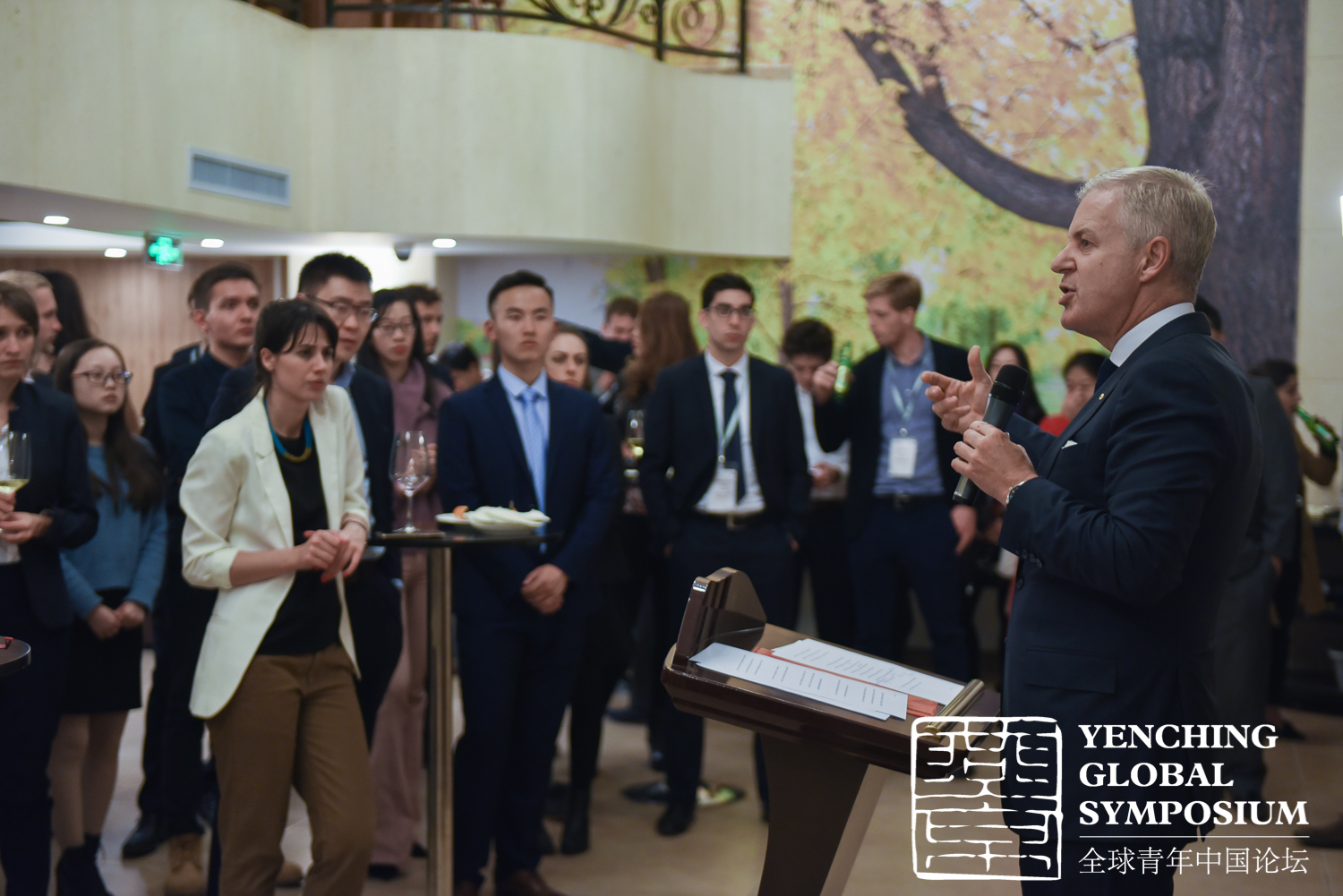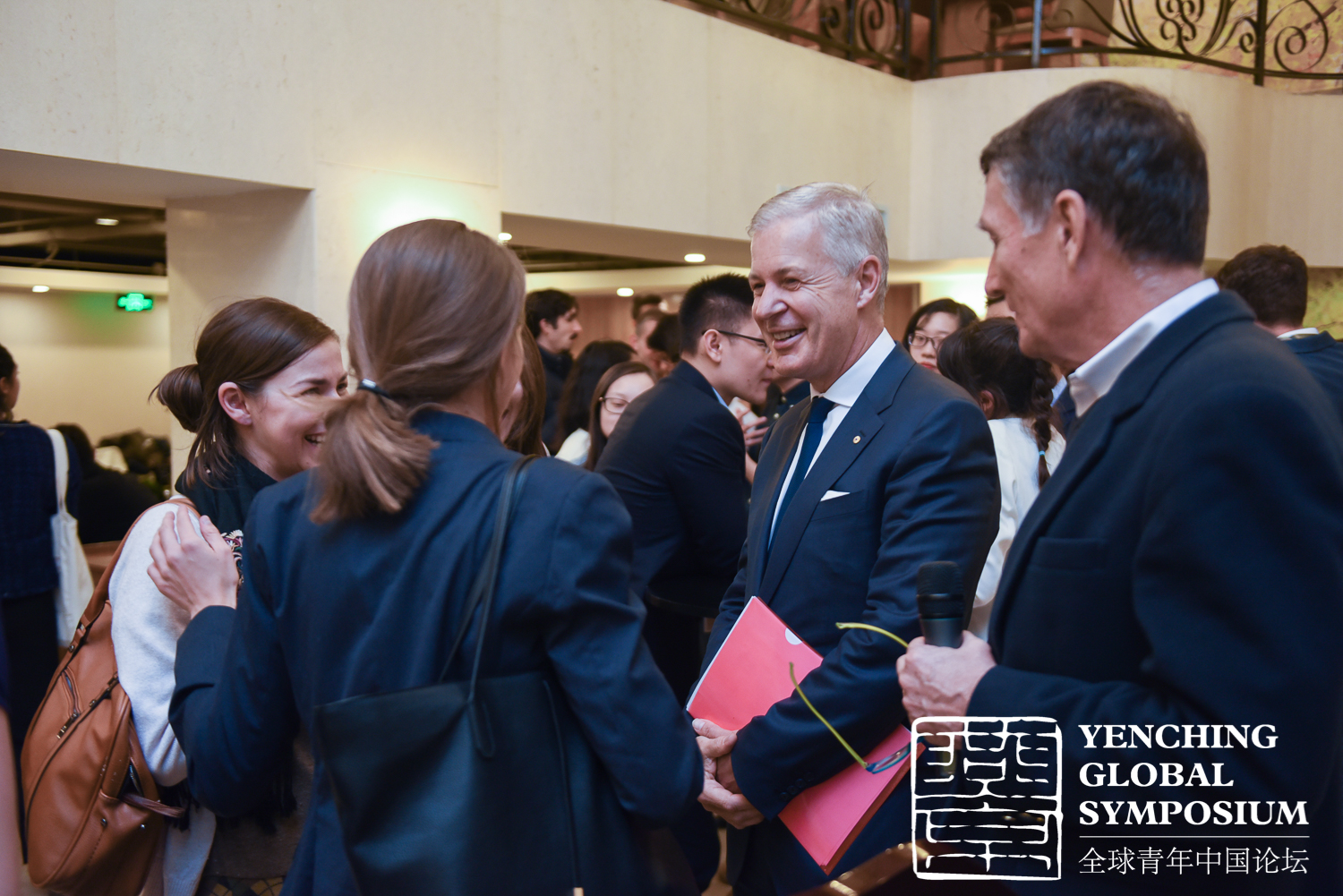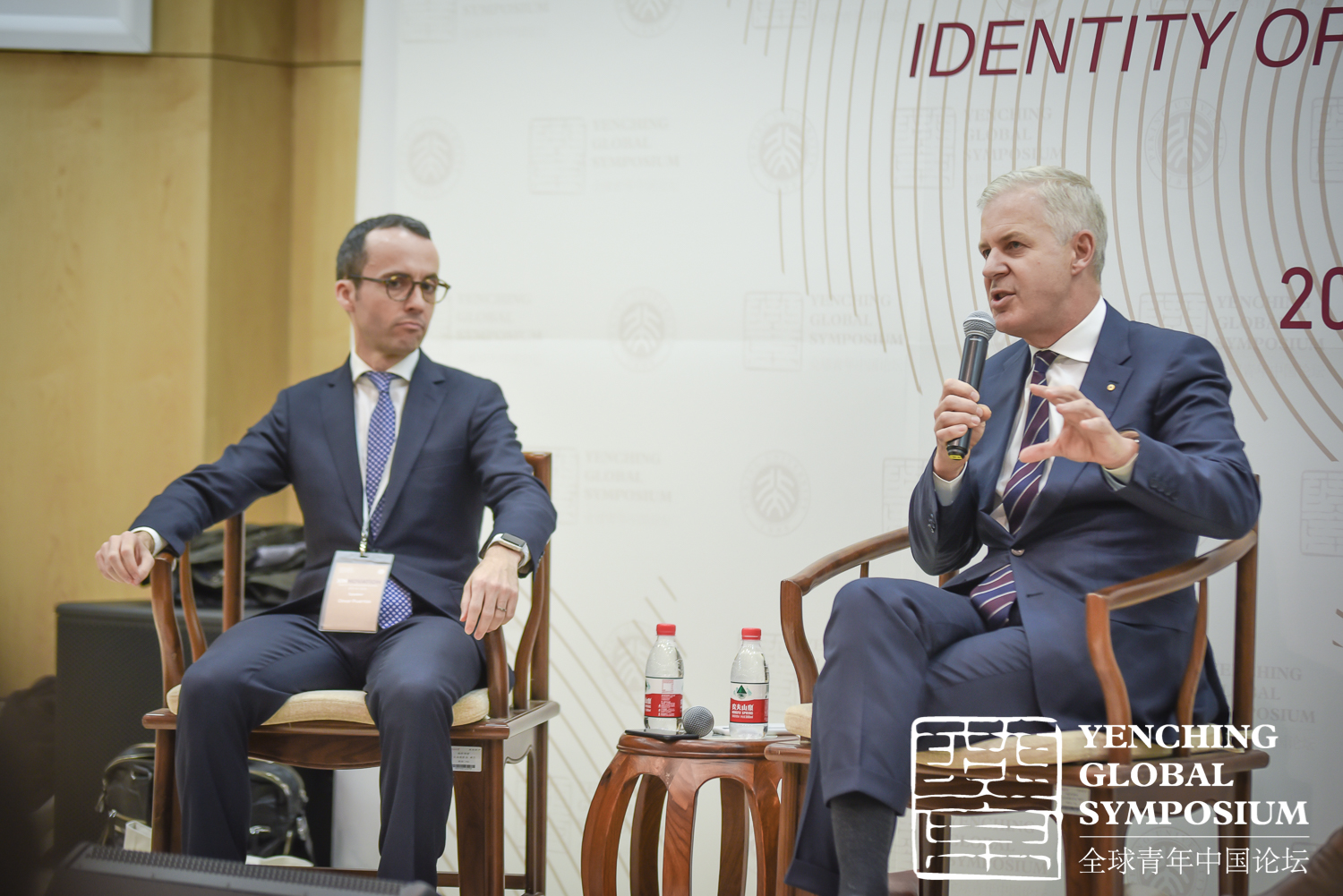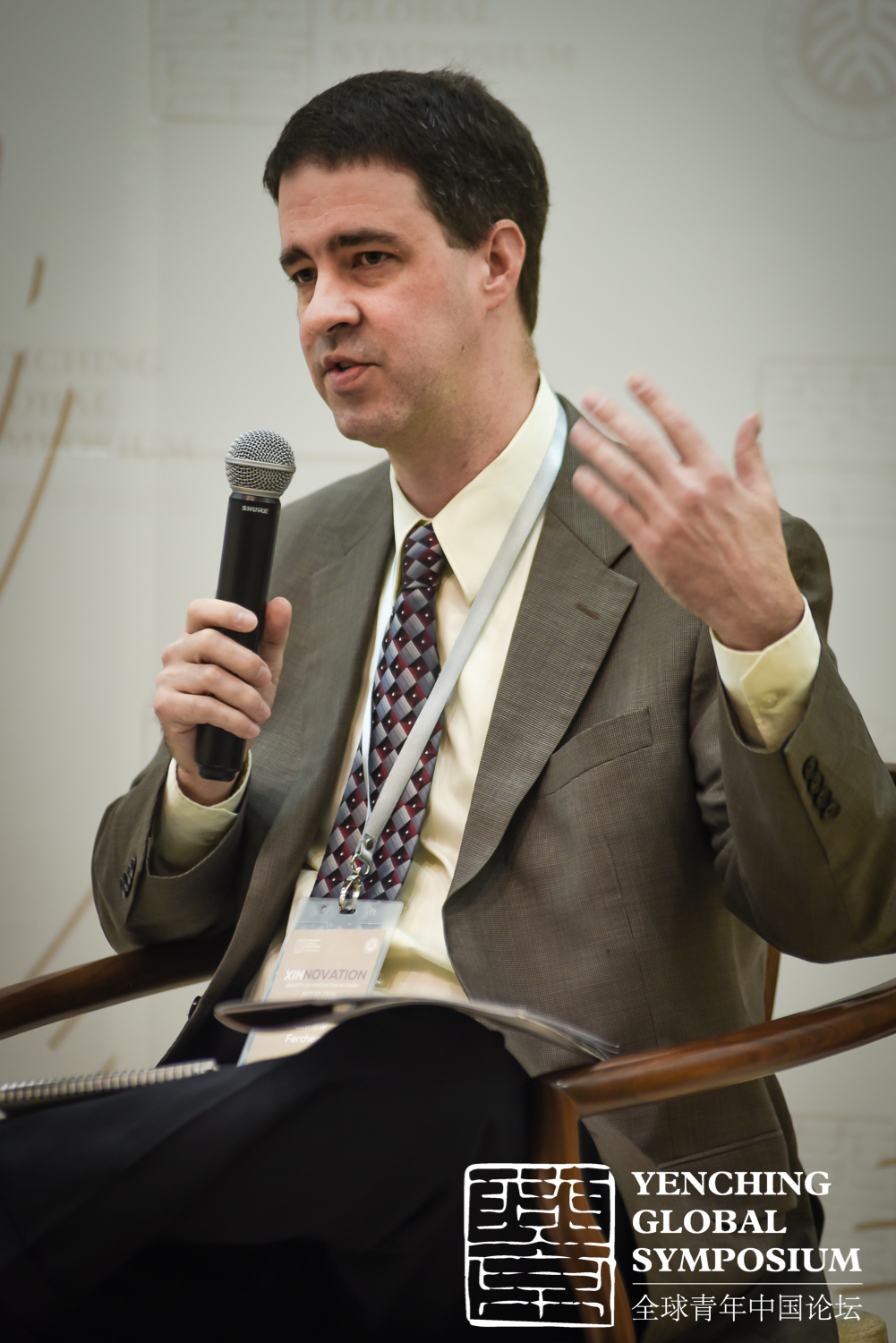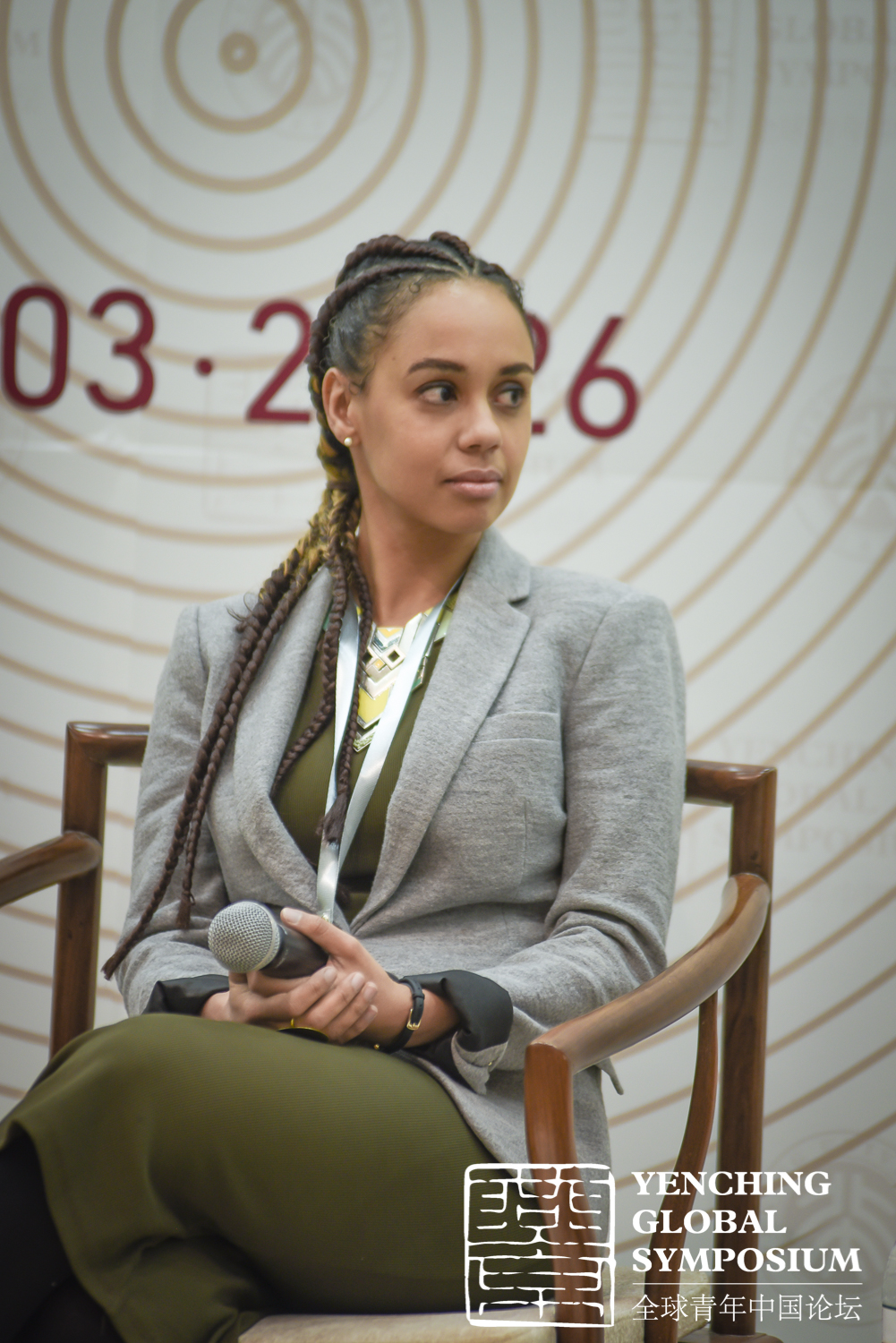 To explore today's topic of "direction," the Yenching Global Symposium hosted a panel on international relations. It was moderated by Matt Ferchen, a Resident Scholar at the Carnegie-Tsinghua Center and an Associate Professor of International Relations at Tsinghua University. Dr. Ferchen's work has research has focused mostly on the Chinese model of economic and political development, as well as Chinese relations with Latin America.
The panel provided an interesting array of diverse perspectives. The first panellist was Hannah Ryder, a British and Kenyan diplomat, as well as the former Head of Policy and Partnerships and the UN Development Program in Beijing. She shared her initial motivation in coming to China, having seen the large impact that China was making on her native Kenya. She wanted to learn about the Chinese system in order to make the relationship work not only for the Chinese, but also for the recipients of Chinese aid and outbound direct investment (ODI) in Africa. Representing the Australian perspective was John Denton, a former diplomat and the current Partner/CEO of Corrs Chambers Westgarth, a prominent Australian law firm. He shared the challenge which China's relationship with Australia presents to the Australian government. He noted that China is increasingly important to Australia economically, but does not have an alliance or even shared values with the Australian government. Thus, there is often a clash of interests that the Australian government must mitigate. He shared how Australia's legal framework was not prepared to handle the influx of Chinese investment into the country, which jumped from $3 billion to $50 billion within ten years. Omar Puertas, the Managing Partner of Cuatrecasas Shanghai, rounded out the panel by sharing his experiences as a lawyer, facilitating Chinese ODI into Europe and Latin America. He shared that the concept of legal risk is inherently different in China, particularly as many of the institutions investing abroad are state-owned enterprises (SOEs) and are backed up by the Chinese government.
As the panel members represented different geographical areas, they were able to provide a comprehensive view into Chinese foreign policy, as they often disagreed with each other. An overarching theme of the panel was that Chinese foreign policy manifests itself differently in different geographical areas.